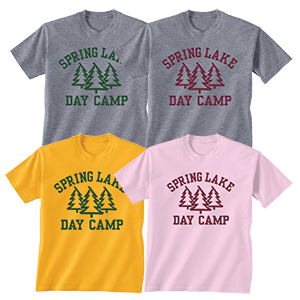 If you are new to Spring Lake, or "camp culture" in general, you may be confused by the idea that Spring Lake requires a sort of "uniform" to be worn each day at camp, revolving around a specific assortment of t-shirts the campers can choose from to wear based on their age. For this reason, we would like to dedicate this post to describing all of the wonderful benefits that come from having our SLDC camp shirts for both staff and campers; so as you enroll and prepare to order your camper's shirts for this coming summer (it will be here before you know it!), you understand what all the fuss is about!!!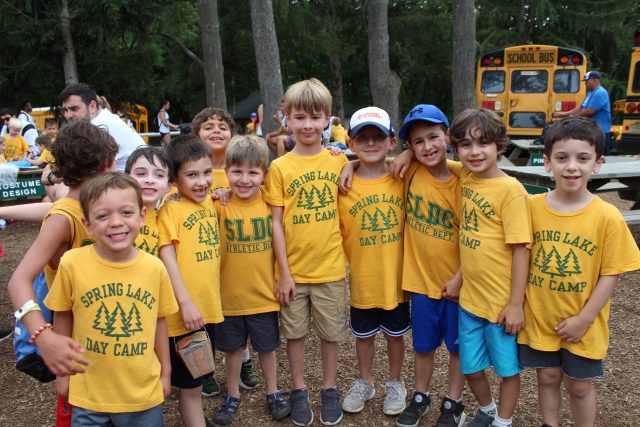 For new campers especially, camp can be extremely intimidating those first few days; New people, new surroundings, and a whole new routine that they aren't used to. Having campers get off their buses on the first day already in their camp shirts and looking like all of the other campers around them provides them with an instant sense of belonging. We want them to know right away that they're in the right place, they belong here, we're happy to have them, and that all of the other campers are a lot like them. The T-shirt means that campers and staff are officially part of a family: our Spring Lake camp family. No matter what town (or even state or country) they come from, and what school they go to the other 10 months of the year, for the 8 weeks that they are on our grounds repping these shirts they are all part of one big united family. It allows the campers to quickly identify and feel comfortable in their new group, and is the best way we have found for counselors and group leaders to spot their campers as soon as they step off the bus to welcome them and help them get where they need to go, minimizing the first day stress and fears and getting them to the fun stuff as quickly and efficiently as possible!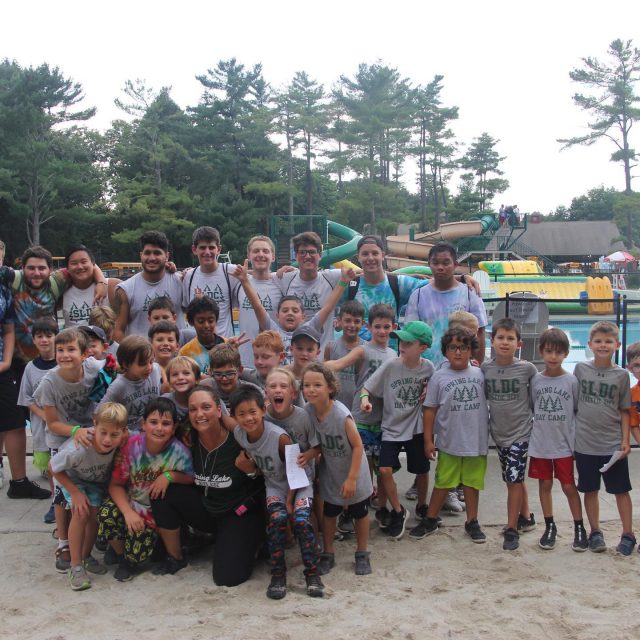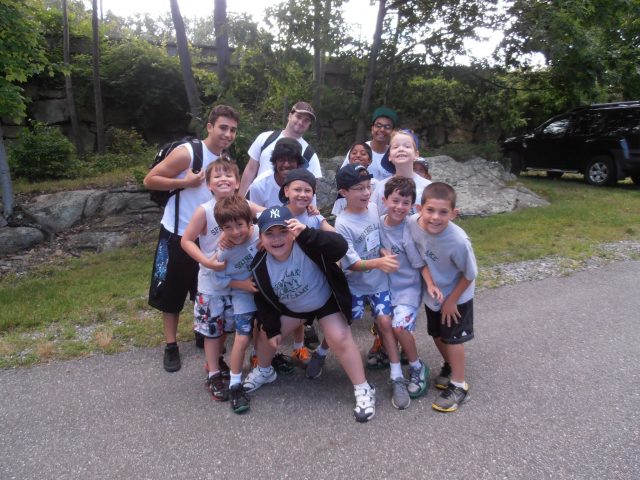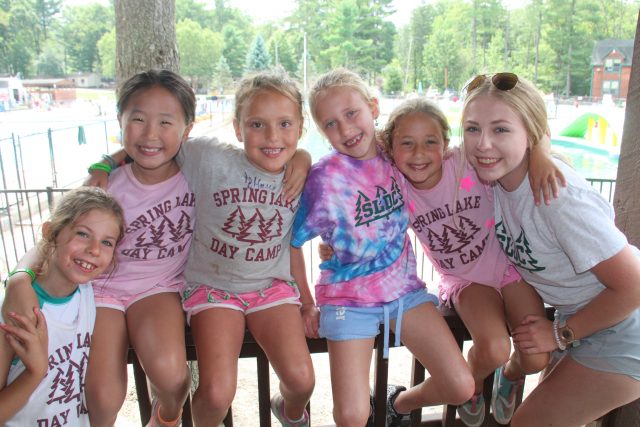 Because the colors of the shirt denote specific "camps," genders, and age groups, they are a great way for small-unit campers to identify commonalities and develop a sense of pride. From a practical standpoint, they provide campers with an easy way to locate friends in a large-group setting, and are a great help to counselors in keeping track of their "kids" as they travel from place to place around camp.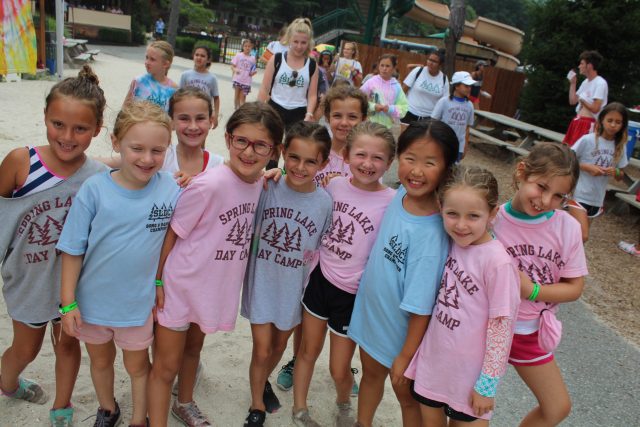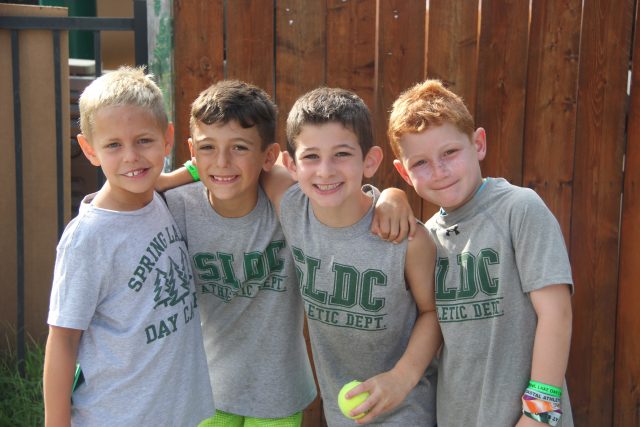 They serve many additional safety benefits as well. Not only are all of the staff aware of the designation of the shirts, allowing them to identify campers and make sure they are where they are supposed to be at all times around camp, but this is even more critical and important to us when it comes to our travel program and taking campers off-campus. We offer many exciting trips to water parks and theme parks, and safety is always our number one priority whenever we take campers anywhere. Requiring any campers going on trips to wear one of our brightly-colored neon orange travel shirts makes it very easy for counselors to supervise their groups. If a camper were ever to become separated from his or her group, the T-shirt also makes it easier for authorities to identify the child's affiliation and connect with camp administrators as quickly as possible.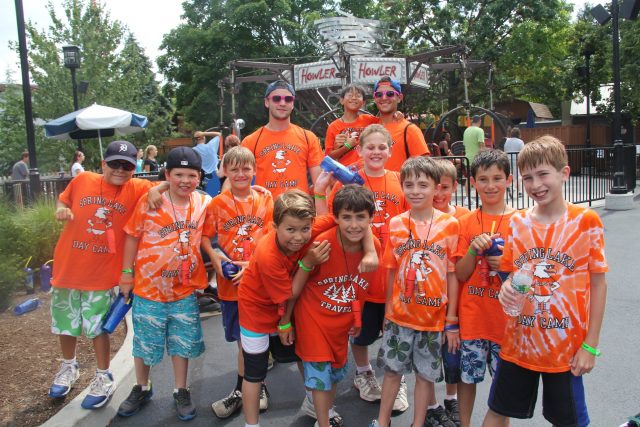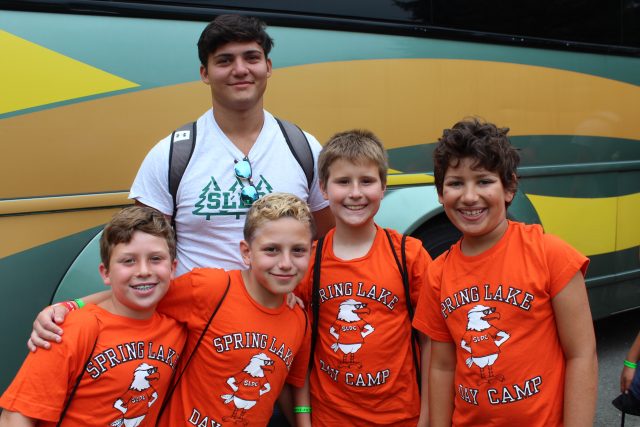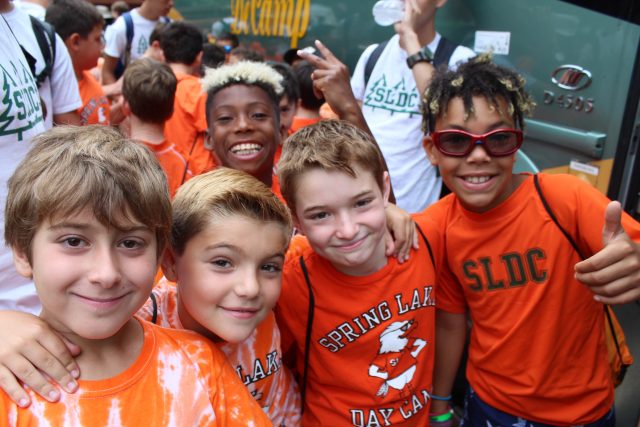 For campers and staff alike, the SLDC t-shirt is a source of pride. For our staff, it denotes the responsibility they are proud to be given in taking care of your children each day, and the departments they represent and work for. It helps the campers to recognize them as someone they can turn to, and also creates a sense of coworker unity. Over the years, staff have created a tradition of using t-shirts to show their pride in their groups, camp, or specialty area; designing special shirts each summer that even coordinate with the specific year's overall camp theme.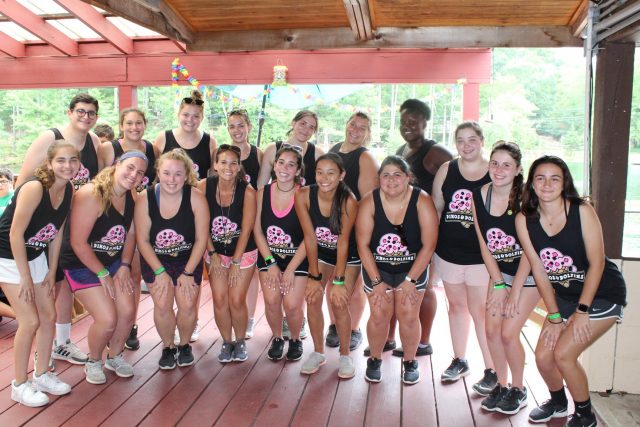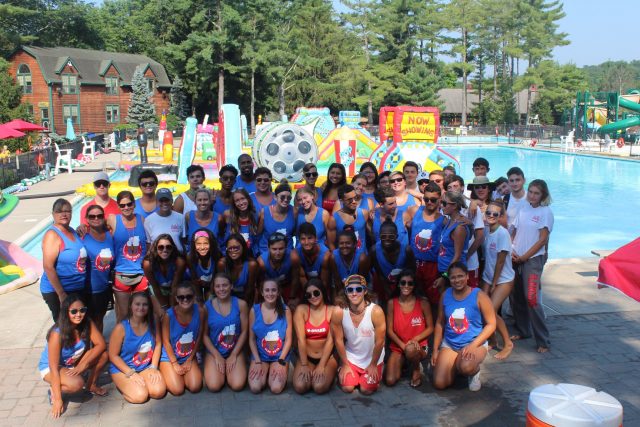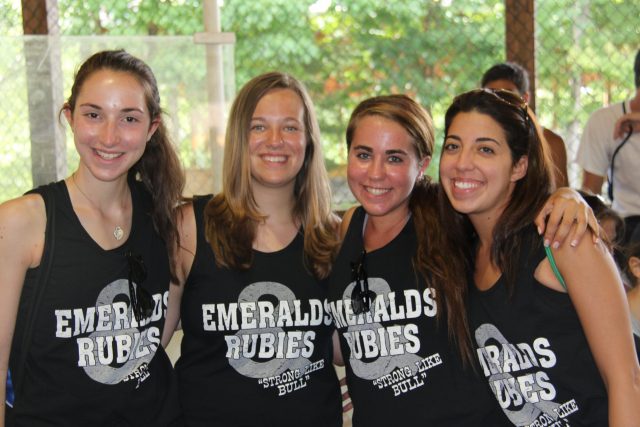 Most importantly, at the end of the day when the 8 weeks of summer have flown by, after we've burned the camp year and said our teary farewells to our best friends that may have been strangers a short while ago, the t-shirt becomes a warm reminder of the wonderful memories, new accomplishments, and shared friendships they were able to create.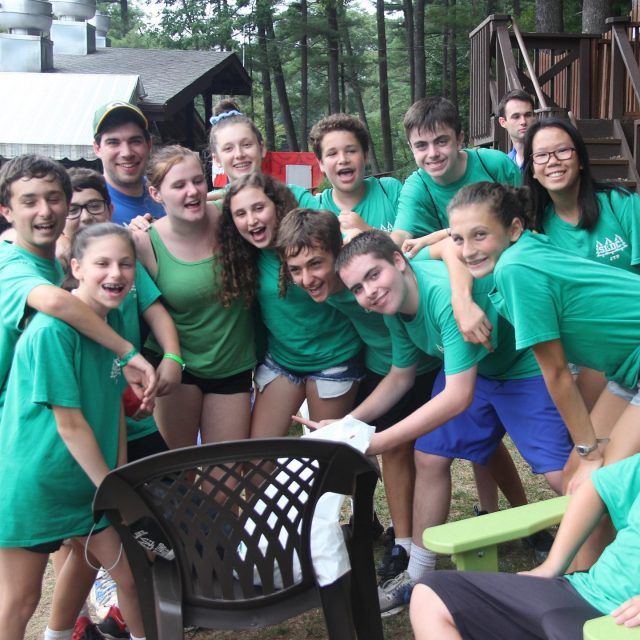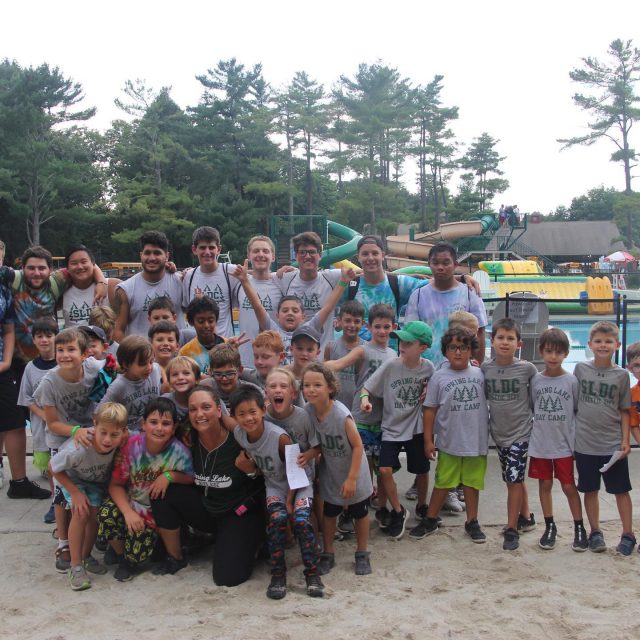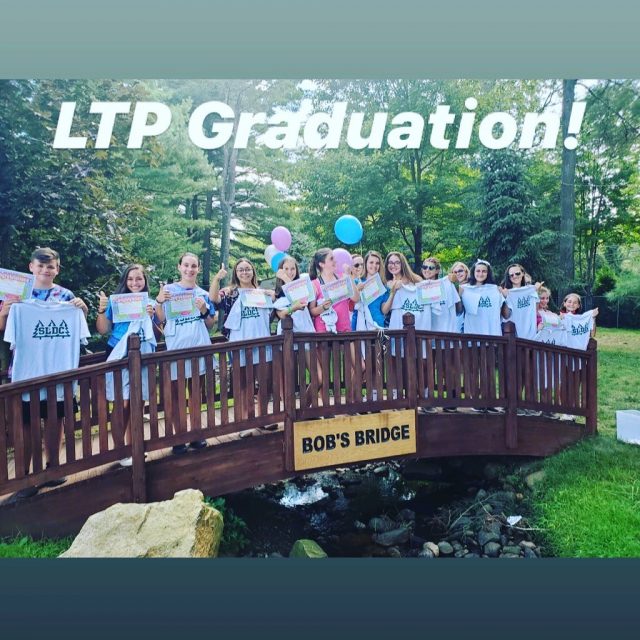 For those of you who have already enrolled for camp this summer, you will have noticed that the early enrollment gift this year was a bright green tie dye shirt that says #22for2 on the back of it. Many have asked what this means and since this saying has become so special to all of us this crazy year, we want to share that meaning with all of you. Typically in the camping world we say that we live 10 for 2; meaning we wait, work, and prepare 10 months of the year for the 2 months of camp. Since we were unable to run camp in 2020, we have altered this, saying that we are living 22 (LONG) months before we can finally come together for the best 2 months of the entire year in 2021. Hence the hashtag #22for2.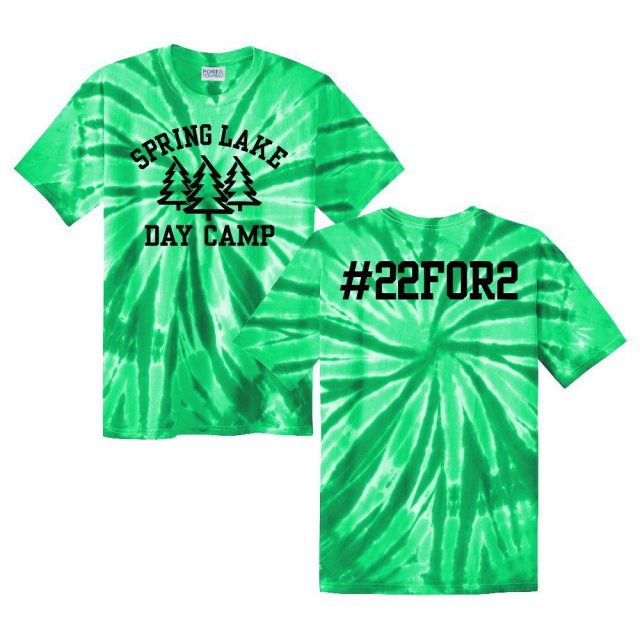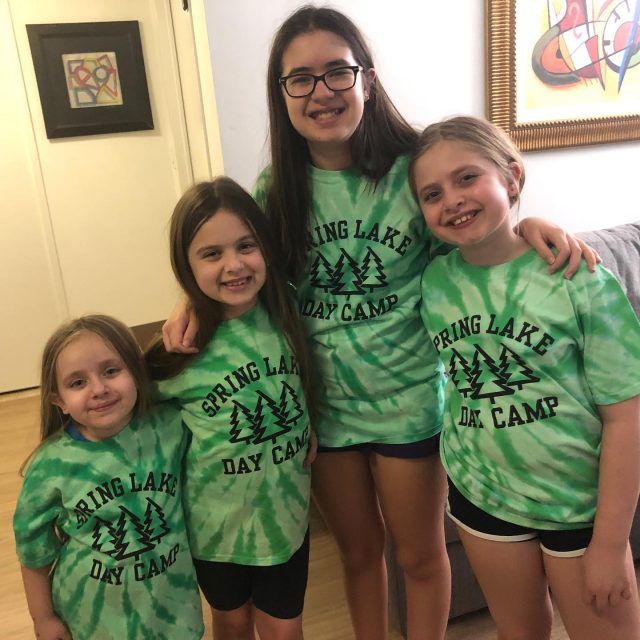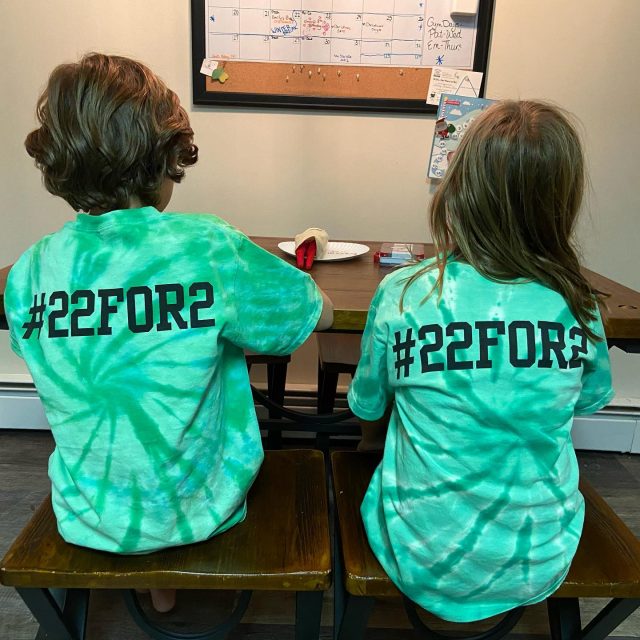 We cannot wait to see our campers stepping off the buses in their camp shirts in a few short months, welcoming them back to our SLDC family. It has most certainly been a long wait, but more than worth it! #22for2