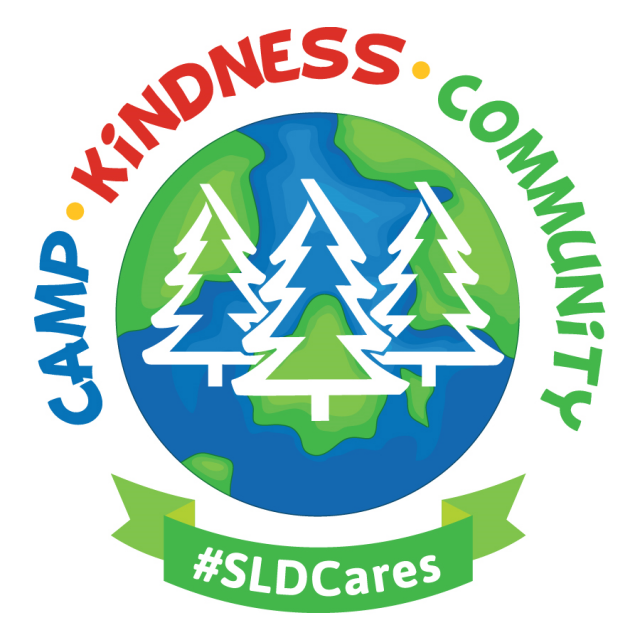 This past Friday, November 13 was World Kindness Day, and SLDC decided to honor it by kicking off our brand new initiative called "Camp-Kindness-Community." This initiative got started around our planning for Camp Kindness Day this summer, in conjunction with the ACA and other camps around the country. Camp Kindness Day will take place on July 20, and is an opportunity for us to promote the importance of being kind to each other, to ourselves, and to the world. We have some exciting ideas underway for various campwide projects we will do and donate to the community (more information will come on that soon!) But this got us thinking that kindness is so important and necessary in our world, especially in these difficult times, that we didn't want to just limit it to one day in the summer. Thus, the Camp-Kindness-Community initiative was born! Our intention with this program is not only to spread kindness within our own SLDC community, but to spread kindness to the community outiside of camp as well. To get this exciting program started, our administrative team is participating in Flames of Giving, a charity that matches less fortunate individuals with donors to ensure that everyone gets a gift during the holidays.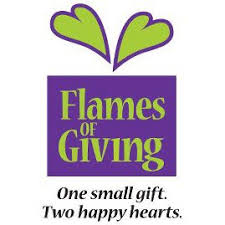 This holiday season especially, the needs in our community are greater than ever before: from isolated seniors, to hospitalized patients that cannot have family with them due to Covid restrictions, to vulnerable children who don't have basic items let alone a holiday gift- and the list goes on. Flames of Giving (www.flamesofgiving.com) is a program that was started 25 years ago by one of our very own camp families. The charity matches less fortunate individuals with donors to ensure that everyone gets a gift during the holidays. During its first year, the program provided 49 gifts, and now, 25 years later, provides over 2,000 gifts to the community. This year, the program has almost 2,300 holiday wishes on its list and is partnered with over 21 agencies and collaborative initiatives.
If you would like to join us in fulfilling some wishes and helping a neighbor in need, the Flames of Giving website has 5 different and easy ways you can help, from donating money directly to Flames of Giving, to sending Shop Rite gift cards, to selecting specific gifts from their Amazon or Target wish lists, or even adopting a specific neighboring family in need!
Click on this link to get more information on how you can help: https://www.flamesofgiving.com/helpaneighborinneed
We are so grateful for our wonderful camp community, and can think of no way better to celebrate this holiday season than giving back and helping our neighbors in need! #SLDCCares