Our Summer Administrative Team
Jessica Gordon – Leadership Training Program Supervisor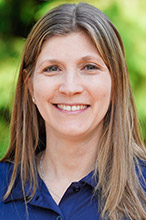 After seeing what a great time her oldest child had in Junior Camp, in 2022 Jessica (along with her middle child) decided to join in the SLDC fun. Jessica has a B.S. in Human Development from Cornell University, and an M.S. in School Psychology and Doctorate of Psychology from St. John's University. She is also a Board Certified Behavior Analyst. Throughout her career she has had the opportunity to work with children of all ages, from Early Intervention through high school and has been the behaviorist in the Waldwick School District since 2012. Jessica's passion has always been camp (she has attended and worked at both day and sleepaway camps) and she cannot wait until her youngest child joins his sisters at camp.
FUN FACT: Jessica loves a good adventure and has canoed with alligators and biked over 25 miles on family vacations.
Joe Turner – Junior Training Program Co-Supervisor

Joe joined the SLDC administrative team in 2021 with loads of camp experience. He was a day camper, band camp participant, and a travel program counselor. Joe has a B.A. in History and Education from Ramapo College and is a middle school Social Studies teacher in the Montclair School District. Joe brings his great sense of humor and his passion for working with tweens to the JTP experience.
FUN FACT: Joe is a natural musician as he plays the saxophone, trombone, and guitar.
Betsy Greene Bortniker – Junior Training Program Co-Supervisor

Betsy began her SLDC career in 2016 and spent 3 summers as the JTP Supervisor. After taking some time off when she had her children, Betsy returned to SLDC in 2021 as our Lakefront Supervisor. Her true passion, however, is the JTP program and she returned to her role working with our tweens in 2022. Betsy has a degree in Physical Education from Adelphi University where she also received a Master's Degree in Health Education. She has taught both Physical Education and Health in New York. Her easygoing personality and enthusiasm for camp make her a wonderful fit for our SLDC family.
FUN FACT: Betsy went to culinary school for pastry and baking, and had a custom cake business.
Ian Burke – Adventure Challenge Supervisor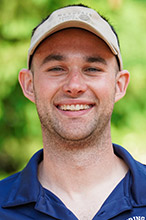 Since Ian joined Spring Lake in 2012 he has spent his days "up in the trees" as a member of our Adventure Challenge team. In 2017 he became the Supervisor making sure that all of our ziplines, rope elements and climbing areas are staffed and running safely. Ian has been working with ropes since his days as a young Boy Scout where he achieved the rank of Eagle Scout. Ian is currently attending Kean University where he is pursuing a degree in Information Technology and Computer Science.
FUN FACT: Ian was born and raised just a few miles from camp.
Michelle Romm – Arts Supervisor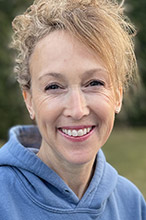 When Michelle moved to New Jersey from California she enrolled her two daughters in SLDC and she came along with them! She has been our Arts Supervisor since 2015 and her creativity and enthusiasm has elevated our Art Department to a whole new level. Michelle has a B.A. from San Diego State University and spent over twenty years working in Hollywood designing costumes for television and films. Her Hollywood career prepared her well for camp where she handles the chaos of tie dye week and the deadlines for camp's crazy costumes with a big smile and a sense of humor.
FUN FACT: Michelle was nominated for an Emmy Award for her work on the television show Ally McBeal.
Matt Gruby – Lakefront Supervisor

Matt joined our SLDC family in 2022 as our Lakefront Supervisor. He worked as a lifeguard at various summer programs and also spent three summers as a counselor in a travel program. Matt has a Bachelor's Degree from Boston College and a Master of Arts in Teaching from Drew University. He is a special education teacher in the West Essex school district. Matt loves the outdoors and camping and he is an avid kayaker, making him a perfect addition to our lakefront.
FUN FACT: Matt ran the Brooklyn half marathon, and is training to run a full marathon in Fall 2022!
Julie Calabro – Camp Mom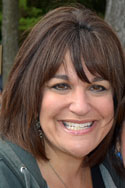 Julie's bright smile and warmth have been a fundamental part of SLDC since 2000. Julie was our cooking specialist from 2000-2006 and after a brief hiatus, she returned to camp in 2009 as our Camp Mom. Julie can usually be found on the pavilion overseeing the dietary needs of our campers during lunch as well as the rest of the day, and her attention to detail in reading each and every food label ensures that our campers and staff stay safe. Julie received her B.A. in Radio, TV, Film & Advertising from the University of Maryland and is currently working in the Kinnelon School District. She has always been a strong link in our camp family and her ability to create a special connection with both campers and staff is such a significant component of our camp's success.
FUN FACT: Julie is fluent in Pig Latin.
Mindy Pearlman – Tour Coordinator/Program Coordinator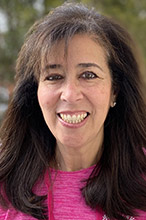 Mindy's three boys were already campers at SLDC when she joined our staff in 2005. Mindy has played multiple roles at SLDC including Junior Camp Division Leader and Van Staff Supervisor. Her experience in different parts of camp makes her an asset in her current roles as Tour Coordinator and Program Coordinator. Mindy received a B.A. in Advertising from Michigan State University, a J.D. from the University of Miami and a Master's Degree in Elementary Education from Fairleigh Dickinson University. SLDC is Mindy's happy place and we cannot imagine camp without her.
FUN FACT: Mindy has spent almost 40 summers in a camp environment.
Jen Amoroso – Van Staff Supervisor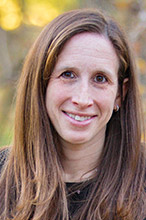 Jen, along with her two children, joined our SLDC family in 2021. With a B.S. in Elementary Education from the University of Rhode Island and an Orton-Gillingham certification from Fairleigh Dickinson University, Jen began her teaching career in Oradell. She is currently a reading specialist in Hillsdale and is also a certified OG teacher of the dyslexic. Jen is a lifelong camper and brings her love of children, learning and fun to SLDC.
FUN FACT: After college, Jen visited 10 European countries in 30 days.
Rachel Weiss – Head Nurse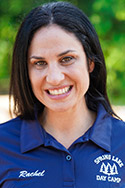 Rachel joined our Health Care Office in 2020 and became our Head Nurse in 2022. She received her Bachelor of Science in Kinesiological Sciences from the University of Maryland and her Bachelor of Science in Nursing from Georgetown University. Rachel has spent over 17 years specializing in women and children's care working as a nurse in Labor and Delivery in Washington, DC and in Mother-Baby at NewYork-Presbyterian Hospital. She has had experience as a school nurse working with children from preschool to high school and currently works at Northern Highlands High School. Rachel spends her "spare time" working towards her Masters of Science specializing in School Nursing. Her extensive nursing experience and her calm demeanor make all of our campers feel safe and cared for.
FUN FACT: Rachel loves to relax on the beach and is so thrilled to be in camp with her children.