JUNIOR CAMP (3 – 6 YEAR OLDS)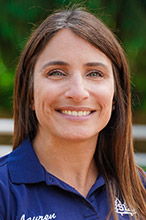 Lauren Amoroso – Director
Spring Lake Day Camp welcomed Lauren to our Junior Camp family in 2013. She brought with her the many years of fun and experience she had as a camper and counselor at camps on Long Island. Lauren graduated from Indiana University and has a dual masters degree in both special education and general education. She has been a resource and collaborative special education teacher in the Franklin Lakes School District since 2006. Her expertise and strong communication skills had been an asset to our young campers in the Pearls and Jewels groups when she was their division leader and has been shared with everyone in Junior Camp as its Director. We are thrilled to have Lauren as a part of our administration and Spring Lake family for the past seven years. Her leadership and creativity has brought great spirit and cohesiveness to Junior Camp!

Carolyn Settlow – Division Leader
Carolyn is a Licensed Certified Social Worker with an M.S.W. degree from Yeshiva University. Her professional work as a therapist has been with children, teenagers and families. She currently works as a clinical social worker at a school for youth with special needs and has a small private practice as well. Carolyn had been a camper all of her life both at day camps and sleepaway camps, and worked as both a counselor and swim instructor. Carolyn could not wait to get back to being at camp during the summer months and joined our Spring Lake family in 2012. Her expertise and love for children as well as her leadership and administrative skills have made her an excellent team member of our Junior Camp, where she continues to supervise the Bears boys divisions.

Arielle Linn – Division Leader
Spring Lake Day Camp and Arielle have been a twosome for 19 outstanding summers! Arielle began her summers with SLDC when she was just four years old, and was a camper with us for 8 years. After a few years at a sleepaway camp, Arielle returned to work for us as a lifeguard for several summers, and ultimately found her home in Junior Camp as a counselor for the past five years. She definitely has camp in her blood and considers herself to be an SLDC "lifer"! Arielle received her Bachelor of Science in Education from University of Delaware and is working on her Masters in Reading along with her Reading Specialist Certification. She obviously loves spending her days with young children and also loves to spin, go to the beach, and cook with great recipes! She is thrilled being a teacher in the school she went to as a child — how cool! Her work as a first grade teacher lends itself perfectly to being a division leader of the Pearls and Jewels!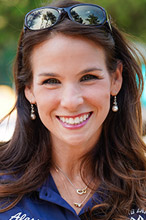 Alessa Laraia – Division Leader and Transportation Coordinator
Junior Camp is thrilled to have Alessa back for her 4th amazing summer! Like so many of our SLDC staff, Alessa had gone to camp as a child and thoroughly enjoyed working at SLDC as a Junior Camp counselor for 4 summers before she was married. With her BA in Psychology and her Elementary Education Certification from Ramapo College, Alessa began her teaching career in an elementary school in Ridgefield and ultimately taught in Haskell. Alessa loves being involved with her own children and all of their activities in and out of school. She had longed to return to her summer home for years, and we are happy that Alessa and Junior Camp have been a perfect fit! Her bright smile, energy, love for fun and gentle demeanor is just the thing for our youngest campers to feel right at home!
In our off season, Alessa provides assistance in the main office with enrollment and billing. Her excellent organizational skills also make her a great candidate to serve as our Transportation Coordinator in the Spring, in charge of routing all the SLDC buses prior to the first day of camp. Alessa understands that camp begins when the children are picked up in the morning and ends when they all return safely home at the end of the day. She is dedicated to making sure that every camper's ride to and from camp to be as enjoyable as possible!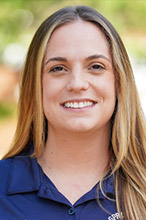 Monica DeVita – Division Leader
Welcome back Monica! Monica started with us as a counselor in Girls Camp for 5 years, and after a few years of working in her school for the summer, missed us so much that she is back as a Division Leader for our Junior Camp Owls. Monica has her BA in English and early Childhood Education with endorsement and certification as a teacher of students with disabilities. She has been working in the Clifton Public Schools as a teacher for preschool students with disabilities for the past 4 years which she finds extremely rewarding. She also does after school home instruction. Monica has come back to her SLDC family this summer and is a great addition to our Junior Camp administrative staff. She loves to work with younger children, she loves exercise and working out and being outdoors, so we know SLDC and Monica will be perfect together!
GIRLS CAMP (2ND GRADE THROUGH 8TH GRADE)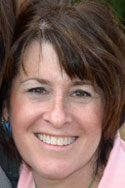 Laurie Ann Weinstein – Director
Laurie Ann will be with us for her 22nd summer, having started as an Owls counselor in 1998 in Junior Camp. She definitely has SLDC forever in her heart! She has been the driving source of the success of "strong like bull" Girls Camp since she made the move, first as its Division Leader for 8 years and ultimately as its Director for the past 12 years. Laurie Ann has a B.S. in Psychology, and a Juris Doctorate from Boston University School of Law. An attorney by profession, Laurie Ann retired from the legal field and followed her passion to work with children, becoming a Pre-K nursery school teacher for 8 years. Laurie Ann continues to bring an endless amount of energy, creativity and excitement that permeates the spirit of our entire camp each and every summer. She will forever be "young and beautiful" to her girls!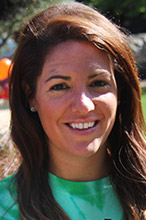 Brooke Mendel – Division Leader
Brooke will be starting her 20th summer at Spring Lake Day Camp. She spent her first 6 years as a counselor in Girls Camp, and then became a Division Leader for the Emeralds and Rubies in 2005, where she has been ever since! Brooke graduated The University of Hartford in 2004 with a B.S. degree in Early Childhood Education. Her professional career began as a teaching assistant for students with special needs in the Ridgewood School District. Following her time in Ridgewood, Brooke spent 4 years as a first grade teacher in the Little Falls School district. She now spends her time outside of camp as a stay-at-home mom with her three adorable young children, who are already the next generation of Spring Lake campers. Did we happen to mention that Brooke met her husband at SLDC when they were both counselors? Girls Camp just wouldn't be the same without Brooke!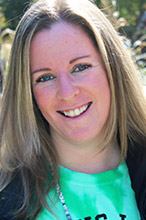 Jaime Schechter – Division Leader
Jamie joined our Spring Lake Girls Camp team in 2012, and there's no place she rather be! Jamie loves working with the 9 and 10 year-old girls (Diamonds & Opals). Jamie has her B.S. in Social Work from the University of Maryland, her M.A. in Teaching – Elementary Education as well as her Reading Specialist Certification from William Paterson University. Jamie was a third grade teacher in the Franklin Lakes School District for 9 years. In addition to tutoring during the school year, her 2 year-old son Dylan keeps her busy. She can't wait for Dylan to join her at SLDC (her favorite place). She and her Girls Camp leaders are already planning for the summer's theme and costumes. Jamie continues to bring a fresh and energetic spirit to Girls Camp that the entire camp enjoys!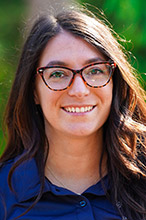 Bridget Sullivan – Division Leader
Bridget joined our SLDC family as a senior counselor in Girls Camp in 2011 and has been with us every summer since! She grew up going to her town recreation camp in the summer and fell in love with Spring Lake instantly! It didn't take long for Bridget to feel the spirit of Girls Camp and share her energy and creativity and become an integral part of it! Bridget graduated from Rider University in 2015 with two Bachelor of Arts degrees in Elementary Education and Psychology as well as a certification in Early Childhood. She also studied special education in Spain and Austria! Bridget had been working in Verona in a 5th grade special education classroom last year. Although she has taught middle school social studies and science, this year she is solely teaching middle school science. Her special interests are reading and traveling – she has been to more than 22 different countries! WOW! We are delighted Bridget has been part of the Girls Camp administration since 2016 as a Division Leader for the Corals, Jades and Stars!