Our Summer Administrative Team
Lori Kleinfeld – Leadership Training Program Supervisor

Lori has been with SLDC for 20 years, with this coming summer being her 13th year supervising our successful and well run Leadership Training Program. Lori began her career at SLDC as our Van Staff Supervisor and Camp Mom. She works at Fair Lawn High School as an ancillary teacher with a B.A. in Family Child Relations and Pre-K certification from Montclair State University as well as her Kindergarten – 8th grade endorsement from William Paterson University. Our Leadership Training Program is a well-known work-camp-trip program that provides a strong foundation for learning leadership skills and the responsibilities of being a staff member. Lori's tutelage and supervision has been the backbone of its growth and success.
FUN FACT: Lori's two adult daughters met their best friends at SLDC.
Joe Turner – Junior Training Program Supervisor

Joe is excited to be joining the Administrative Team here at SLDC. He has a B.A. in History and Education from Ramapo College and is a middle school Social Studies teacher in the Montclair School District. Joe comes to us having been a day camper, participated in band camp, a travel program counselor, and will now be the Supervisor of our JTP's. We are looking forward to Joe bringing his passion for working with tweens to the JTP experience.
FUN FACT: Joe is a natural musician as he plays the saxophone, trombone, and guitar.
Connie Kilroy – Head Nurse, Health Center

Connie is excited to be celebrating her 12th summer at SLDC, with eight of those years supervising our Health Center. She has both a B.A. in Art History from Fordham University and B.S. in Nursing from the College of Mt. Saint Vincent and recently earned her School Nurse Certification. Our "homegrown'" staff includes Connie's son Thomas who was a camper, completed our JTP & LTP programs and has been a counselor in Boys' Camp for two summers. Connie brings the perfect blend of nursing and management skills as well as the necessary tender loving care to make everyone at camp feel better. We know we are ALL in good hands with Connie and her nursing team.
FUN FACT: The Force is strong with Nurse Connie. All Star Wars fans are welcome at Spring Lake Day Camp.
Julie Calabro – Camp Mom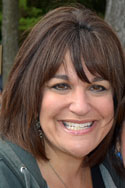 Julie's bright smile and warmth has been a fundamental part of SLDC for 19 years. Julie was our cooking specialist from 2000 – 2006 and returned to us in 2009, as our Camp Mom. She is the ideal person to oversee all aspects of our campers' personal care and dietary needs during lunch as well as the rest of the day. Julie received her B.A. in Radio, TV, Film, & Advertising from the University of Maryland and is currently working in the Kinnelon School District. She has always been a strong link in our camp family, able to create a special connection with both campers and staff that is such a significant component of our camp's success.
FUN FACT: Julie is fluent in Pig Latin.
Mindy Pearlman – Tour Coordinator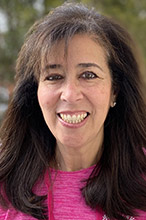 Mindy's 3 boys were already campers at SLDC when she joined the staff in 2005. She was a Junior Camp Division Leader, the Van Staff Supervisor, and our Tour Coordinator. Mindy received a B.A. in Advertising from Michigan State University, a Juris Doctorate from the University of Miami, and a Masters degree in Elementary Education from Fairleigh Dickinson University. She is excited to spend her 17th summer at SLDC, her happy place.
FUN FACT: Mindy has spent almost 40 summers in a camp environment.
Jen Amoroso – Van Staff Supervisor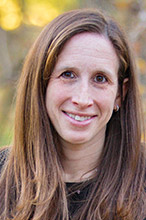 Jen and her two little ones are so excited to join the Spring Lake family this year. With a B.S. in Elementary Education from the University of Rhode Island and an Orton- Gillingham certification from Farleigh Dickinson University, Jen began her teaching career in Oradell and is currently a reading specialist in Hillsdale. She is also a certified OG teacher of the dyslexic. Jen is a lifelong camper and brings her love of children, learning, and fun to SLDC.
FUN FACT: After college, Jen visited 10 countries in Europe in 30 days.