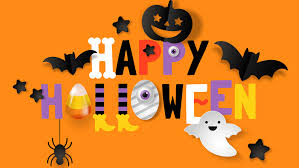 The mystical setting at Spring Lake Day Camp provided the ultimate backdrop for a much needed Halloween get together with some of our camp families and the day could not have been better! Everyone participated in the fun including our own mystery-solving gang of Scooby Doo and his crew Shaggy, Velma, Fred, and Daphne. Even Camp Pup Buddy came dressed as Scrappy Doo!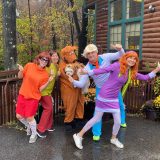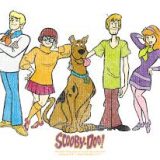 Campers paraded around the lake in their incredible costumes and took a hay ride through our not-so-spooky forest. They were then greeted by SPIRIT the Hawk, who boogied down with them to music from our DJ, and even played some good old-fashioned classic games like hot potato, duck duck goose, and the Limbo while families watched, cheered, and laughed. The day was capped off with a warm campfire and some delicious S'mores by the lake.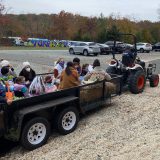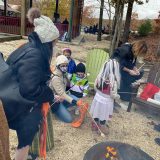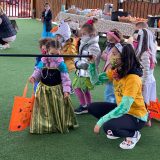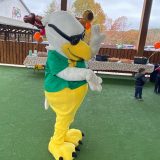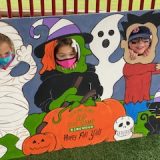 Camp parents Melissa and Adi from Hoboken commented after the party that it, "was the best day and Halloween activity. Everyone had so much fun and is happy, full, and tired. SLDC is a magical place and this is the closest to normal activity we have had in what feels like FOREVER!"
We are so grateful that we had this opportunity to share in the fun and spirit of Halloween with our families. You can count on SLDC to put the magic touch in all we do, for we love our campers and will always be there for you!