Meet the Administrators
---
Our Administrative Team
Our Administrative team at SLDC is unlike any other. From the camp's inception in 1989, we have shared the same vision of what our camp family should be, with the understanding of how a positive camp experience can influence a child's sense of well-being and self-esteem. We work passionately to provide a safe, stimulating and well-rounded program each and every summer, enriched with activities and Spring Lake traditions that foster a strong self-image, social relationships, and skill development, all infused with fun, laughter and spirit. With most of us having worked together for so many years, we are a strong, creative and cohesive unit that continuously strives to make Spring Lake Day Camp the best day camping experience available.
Many of our Directors and Group Leaders have watched our own children grow up and experience the wonders of SLDC, mature and continue to work at the camp each summer, giving their campers the same wonderful "TLC" they had throughout the years. The word "family" truly describes what we are at our core, with campers never wanting to be anywhere else during the summer months --from when they first come as a young camper to when they join us as staff. We even have a good amount of staff that have met their lifelong partner here and continue the Spring Lake tradition with the next generation!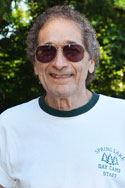 Myron Simon, Director
Myron started going to sleep-away camp at the age of five and remained a camper for the next twelve years. His camper experiences at Camp Anawana were so rewarding that he decided to continue there by becoming a camper-waiter, counselor and then a group leader.
While a group leader he met his wife at camp and after a brief hiatus from camp, they both returned with their children to camp as head counselors where they remained until the camp closed in 1992.
Myron continued his love for camp when he joined the Spring Lake Family in 1994 as the boys' head counselor and soon after became a director. In his present position, his responsibilities include programming, staffing and overseeing the day to day camp operation. We can also always count on Myron to don a crazy outfit for our annual Color War breaks and bring a smile to the faces of both our campers and staff!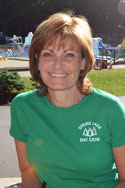 Arlene Liebman, Assistant Director
SLDC has been the perfect home for Arlene since she joined our camp family in 1993. Like so many of our campers, her three sons attended SLDC as campers each summer and ultimately became part of our staff for several years.
With a strong professional background in Clinical Social Work, Arlene's many years as a therapist working with families and children gives our camp the opportunity to utilize her expertise with both our staff and campers. Arlene earned an M.S. in Social Work from Columbia University, and worked in a private counseling agency providing individual, marital and family therapy for many years while making the transition to the camping industry.
Arlene began her career at SLDC as Assistant Director of Girls Camp, but after two summers, became Director of Junior Camp which she supervised, developed and expanded for the next 13 years. Arlene brought the traditional "Boogie Walk" to its morning lineup, and created our Junior Camp graduation ceremony, but most importantly, built the foundation for a strong and safe Junior Camp program so that our campers would feel secure while totally loving their first day camp experience. Arlene took a brief hiatus from 2006 until 2012, working year round as the Director of a Parenting Center for a local YM-YWHA, creating and instructing both educational and social programs for parents with infants and toddlers. We welcomed her back for the summer of 2012 as our camp's Assistant Director, and she has been an integral link to our staff, its hiring, training and supervision, as well as to our parents and campers. Arlene describes SLDC as a "little piece of paradise", and we all could not agree with her more!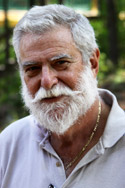 Bob Rosenberg
"Forever In
Our Hearts"


(8/29/44 - 3/3/14)
We lost a sweet and gentle man in March of 2014, who had been one of our directors at Spring Lake Day Camp since 1989. Bob took care of our camp like it was his home, as well as all of the thousands of campers and their families, counselors, specialists, caterers, office staff, administrators and even our bus drivers who had known him over so many years. His smile was infectious, his hugs were comforting, and his words were wise. He touched us all in a way that made everyone at SLDC feel safe and at home. He was truly the essence of Spring Lake Day Camp, a man that touched the lives of every camper, parent, and staff person he met. Bob has been missed by so many each and every day, and will remain forever in all of our hearts.

In honor of Bob's passion, spirit, energy, commitment and love for SLDC, we will continue to have the best summers EVER!
---
OFFICE ADMINISTRATORS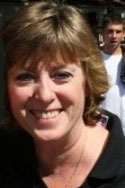 Rosemarie Budde - Office Manager/Bookkeeper
Rosemarie came to us in 2001 with a wealth of administrative office skills along with her then 10 year old daughter, Amanda, who was a camper, counselor, lifeguard and corporate event planner here. Prior to SLDC Rosemarie worked for 28 years as an administrative assistant at a Fortune 500 company. Her knowledge of the business world and dealing with people has made her an invaluable asset to the SLDC team. As our Office Manager and Bookkeeper, parents and staff have spoken with Rosemarie over the years as she is involved with every aspect of the camp. She is also a vital component of our event planning for corporate picnics, and we are fortunate to have her on our year-round office staff.

Dana Solomon - Office Administrator
Dana has been with us since 2001 when she joined us with her husband Steve, who is the Director of Boys Camp, along with their two children Aaron and Alyssa who were campers and have now been part of our staff family. Dana has a dual role at SLDC. Ten months of the year, Dana is an office administrator entering applications, assisting parents on the phone, billing, hosting our New Jersey Camp Fairs, giving tours to prospective parents and campers, and organizing and supervising corporate picnic events. During the summer months, Dana can be found at our Lake and Plake as the Lakefront Director. She is an American Red Cross Certified Lifeguard and a Water Safety Instructor. With her great people skills and a wonderful personality, Dana goes above and beyond helping parents and staff. We are very privileged to have such a multi-talented person on our year-round SLDC team.
---
JUNIOR CAMP (3 - 6 YEAR OLDS)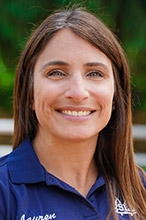 Lauren Amoroso - Director
Spring Lake Day Camp welcomed Lauren to our Junior Camp family in 2013. She brought with her the many years of fun and experience she had as a camper and counselor at camps on Long Island. Lauren graduated from Indiana University and has a dual masters degree in both special education and general education. She has been a resource and collaborative special education teacher in the Franklin Lakes School District since 2006. Her expertise and strong communication skills has been an asset to our young campers in the Pearls and Jewels groups and their counselors and will now be shared with everyone in Junior Camp. We are thrilled to have Lauren as a part of our administration and Spring Lake family for the past four years and we know that her leadership and creativity will bring a new and great spirit to Junior Camp!

Carolyn Settlow - Group Leader
Carolyn is a Licensed Certified Social Worker with an M.S.W. degree from Yeshiva University. Her professional work as a therapist has been with children, teenagers and families. She currently works as a clinical social worker at a school for youth with special needs and has a small private practice as well. Carolyn had been a camper all of her life both at day camps and sleepaway camps, and worked as both a counselor and swim instructor. Carolyn could not wait to get back to being at camp during the summer months and joined our Spring Lake family in 2012. Her expertise and love for children as well as her leadership and administrative skills have made her an excellent addition to our leadership team in Junior Camp, where she will continue to supervise the boys groups (Bears).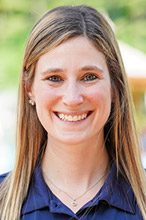 Arielle Linn - Group Leader
Spring Lake Day Camp and Arielle have been a twosome for 16 years already! Arielle began her summers with SLDC when she was just four years old, and was a camper with us for 8 years. After a few years at a sleepaway camp, Arielle returned to work for us as a lifeguard for several summers, and ultimately found her home in Junior Camp as a counselor for the past five years. She definitely has camp in her blood and considers herself to be an SLDC "lifer"! Arielle received her Bachelor of Science in Education from University of Delaware and is working on her Masters in Reading along with her Reading Specialist Certification. She obviously loves spending her days with young children and also loves to spin, go to the beach, and cook with great recipes! She is thrilled being a teacher in the school she went to as a child -- how cool! Her work as a first grade teacher lends itself perfectly to becoming a group leader of the Pearls and Jewels and we know her 17th summer at SLDC as an administrator will be awesome!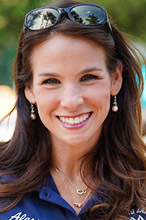 Alessa Laraia - Group Leader
Junior camp is thrilled to have Alessa back after taking a hiatus to stay home and raise three young children! Alessa, like so many of our SLDC staff, had gone to camp as a child and thoroughly enjoyed working at SLDC as a Junior Camp counselor for 4 summers before she was married. With her BA in Psychology and her Elementary Education Certification from Ramapo College, Alessa began her teaching career in an elementary school in Ridgefield and ultimately taught in Haskell. Alessa loves being involved with her own children and all of their activities in and out of school. She has longed to return to her summer home for years, and we are happy that this coming summer will be the perfect fit for both Alessa and Junior Camp! Alessa's bright smile, energy, love for fun and gentle demeanor is just the thing for our youngest campers to feel right at home!
GIRLS CAMP (2ND GRADE THROUGH 8TH GRADE)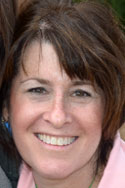 Laurie Ann Weinstein - Director
Laurie Ann will be with us for her 20th summer, having started as an Owls counselor in 1998 in Junior Camp. She has been the driving source of the success of Girls Camp since she made the move, first as its Group Leader for 8 years and ultimately as its Director for the past 11 years. Laurie Ann has a B.S. in Psychology, and a Juris Doctorate from Boston University School of Law. An attorney by profession, Laurie Ann retired from the legal field and followed her passion to work with children, becoming a Pre-K nursery school teacher for 8 years. Laurie Ann continues to bring an endless amount of energy, creativity and excitement that permeates the spirit of our entire camp each and every summer. She will forever be "young and beautiful" to her girls!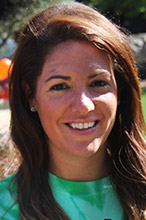 Brooke Mendel - Group Leader
Brooke will be starting her 18th summer at Spring Lake Day Camp. She spent her first 6 years as a counselor in Girls Camp, and then became a Group Leader for the Emeralds and Rubies in 2005, where she has been ever since! Brooke graduated The University of Hartford in 2004 with a B.S. degree in Early Childhood Education. Her professional career began as a teaching assistant for students with special needs in the Ridgewood School District. Following her time in Ridgewood, Brooke spent 4 years as a first grade teacher in the Little Falls School district. She now spends her time outside of camp as a stay-at-home mom with her three adorable young children, who are already the next generation of Spring Lake campers. Did we happen to mention that Brooke met her husband at SLDC when they were both counselors? Girls Camp just wouldn't be the same without Brooke!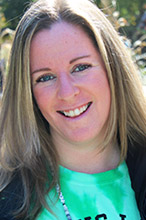 Jaime Schechter - Group Leader
Welcome back Jamie! Jamie joined our Spring Lake Girls Camp team in 2012 and after 4 years took a summer off to become a mommy to an adorable little boy, but is back this coming summer! Jamie's 10 years of previous experience at another top quality day camp allowed her to quickly feel right at home with us as a Group Leader, working well with the 9 and 10 year old campers and their counselors. Jamie has her B.S. in Social Work from the University of Maryland, her M.A. in Teaching - Elementary Education as well as her Reading Specialist Certification from William Paterson University. During the school year, Jamie has been teaching third grade teacher in the Franklin Lakes School District. She and her Girls Camp leaders are already planning for next summer's theme and costumes. Jamie continues to bring a fresh and energetic spirit to Girls Camp that the entire camp enjoys!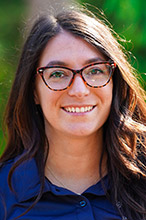 Bridget Sullivan - Group Leader
Bridget joined our SLDC family as a senior counselor in Girls Camp in 2011 and has been with us every summer since! She grew up going to her town recreation camp in the summer and fell in love with Spring Lake instantly! It didn't take long for Bridget to feel the spirit of Girls Camp and share her energy and creativity and become an integral part of it! Bridget graduated from Rider University in 2015 with two Bachelor of Arts degrees in Elementary Education and Psychology as well as a certification in Early Childhood. She also studied special education in Spain and Austria! Bridget has been working in Verona in a 5th grade special education classroom this year. Her special interests are reading and traveling - she has been to more than 10 different countries! We are delighted to have had Bridget become part of the Girls Camp administration in 2016 as a Group Leader for the Corals, Jades and Stars!
BOYS CAMP (2ND GRADE THROUGH 8TH GRADE)

Steve Solomon - Director
Boys Camp has always been in for a surprise with Steve as its Director, from him dressing up as the Wizard of Oz Scarecrow in our Color War Break to challenging his campers with sports or music trivia questions each morning at lineup. Steve had been in the music education field for over 40 years and just retired this past June as the Middle School Band Director in Garfield. He has been with Spring Lake Day Camp for 17 years, with 5 years as a Group Leader and 12 years as the Director of Boys Side. Steve's strong leadership and mentoring skills throughout the many years has resulted in a high percentage of return counselors and camp's longstanding success. We look forward to another year with Boys Camp under his direction!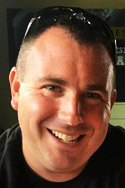 Mike Levy - Group Leader
Spring Lake has been Mike's summer home for 7 years, starting as a baseball specialist for the first 2 years and then joining Boys Camp as a Group Leader for our 2nd grade boys for the past 5 years. Mike can often be found joining his Eagles campers in games and activities on and off the fields. The boys and his staff love it! Mike graduated from University of Maryland with a B.A. degree in History, and has his Masters in Education in Social Studies from Rutgers University. He has been a teacher for 13 years and has been at Wayne Hills High School for 10 years. Mike is always available to and involved with his campers to make their transition into Boys Camp as smooth and positive as possible. When he is not at work, Mike enjoys going to Yankee games and spending his vacation time in Disney World, where he, his new wife and Mickey Mouse seem to have a very special relationship!

Neil Shechtman - Group Leader
Neil came to Spring Lake Day Camp twelve years ago and has been a part of Boys Camp from the onset, working initially with Boy's Mid Camp groups and then moving to Upper Camp to supervise the oldest boys' groups. Neil has his B.S. degree in Accounting from the Bach School of Business at the University of Massachusetts, his M.A. in Elementary Education from Columbia University and has been an elementary grade school teacher throughout his career. Neil has had camp in his blood since he was a young boy, and has worked at day camps most of his teen and adult life in several administrative positions. He invests his heart and soul into his campers and it is obvious to everyone that he just loves every day at SLDC!

Ethan Grubman - Group Leader
This will be Ethan's third summer working at SLDC as Group Leader for Boys Camp and we are so happy to have him be a part of our SLDC family! Ethan has always been around camps, starting as a camper at age 6 and working as a counselor/group leader in various day and sleep away camps. Ethan received his B.A. degree in Mathematics in 2007 from the University at Albany and his M.A. degree in Educational Leadership in 2013 from Montclair State University. He has been a High School Math Teacher for 10 years, the last 9 of them at Midland Park High School. Ethan is very energetic and passionate about everything he does. He truly enjoys his days with his campers, counselors and fellow administrators. When outside out of work, Ethan can often be found on the diamond playing softball, solving riddles/brain teasers, or traveling!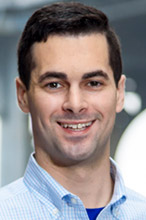 Aaron Solomon - Group Leader
Boys Camp is happy to welcome Aaron as the new Group Leader for the Broncos after 16 years at SLDC as a camper, baseball instructor, Boys' side and Junior Camp counselor, lifeguard, assistant athletic director, and executive assistant. He's done it all and Spring Lake Day Camp is surely his summer home! Aaron has a B.A. in Mathematics as well as an M.A. degree in Teaching from Fairleigh Dickinson University, and has been teaching middle school math in Garfield. He maintains his lifeguard (along with CPR, First Aid and AED training) certification, and his national certification as a coach. His passions lie in coaching baseball, exercise, and working for an entertainment company as a DJ/MC. All of our campers love when Aaron is our DJ during lunch and special events! He has definitely got the SLDC spirit!
---

Lori Kleinfeld - Leadership Training Program Supervisor
Lori's bright smile is what starts our day off right every morning as she welcomes our campers and staff off the busses! Lori has been with SLDC for 15 years, with this coming summer being her 9th summer supervising our successful and well run Leadership Training Program. She had also been our Van Staff Supervisor for many years and our Camp Mom for several years. Lori has her B.A. from Montclair State University in Family Child Relations and Pre-K Certification as well as her Kindergarten through 8th grade endorsement from William Paterson University. She had been a teacher in Englewood and Paterson earlier in her career, and has been a teacher in the Fair Lawn school system for the past 16 years. Our Leadership Training Program is a well-known work-camp-trip program that provides a strong foundation for learning leadership skills and the responsibilities of being a staff member. Lori's tutelage and supervision has been the backbone of its growth and success.

Betsy Greene - Junior Training Program Supervisor
We welcomed Betsy to our SLDC family this past summer! Betsy attended camp as a child at West Hills Day Camp in Long Island and from early on knew exactly how to she wanted to spend her summers. She continued her love for camp as a counselor, and ultimately as a group leader, an aquatics director and a youth director at New York camps. The incredible memories and experiences at camp inspired Betsy to share her passion with children as an educator. She has her B.A. Degree in Physical Education and a Masters Degree in Health Education, both from Adelphi University. Betsy has been a physical education teacher at a middle school in Queens and has also supervised the school's dance team and spearheaded the school's "Mighty Milers" running club. Interestingly, Betsy also has culinary training from the Institute of Culinary Education and has worked as a pastry chef in several restaurants in New York City! So, if she's not in the gym or on her bike, you can find her in the kitchen baking delicious treats. The JTP program continues to be a great success under her leadership.

Julie Calabro - Camp Mom
Julie's bright smile and warmth has been a fundamental part of our camp for 16 years. Everyone at camp knows Julie, and Julie makes it a point of knowing every one of our campers and counselors as well! Julie was at SLDC as our cooking specialist from 2000 to 2006 and what a popular specialty area it was! When she came back to us in 2009, she became our Camp Mom, and she has been the ideal person to oversee all aspects of our campers' personal care and dietary needs during lunch as well as the rest of the day. Julie has her B.A. from University of Maryland and had worked as both a Preschool Teacher and a Religious School educator for many years. She is currently working in the Kinnelon Schools system. She has always been a strong link in our camp family, able to create a special connection with both campers and staff that is such a significant component of our camp's success.

Connie Kilroy - Head Nurse, Health Center
Our newly renovated Health Center houses our staff of highly skilled and professional nurses who take care of our campers and staff every day. Connie will be with us at SLDC for nine summers, supervising the Health Center for her fifth summer. She also is one of the nurses who accompany the campers on our Optional Adventure Travel Program. With a BA from Fordham University, and a BSN from College of Mt. Saint Vincent, Connie offers our camp the perfect blend of nursing and management skills as well as the necessary tender loving care to make everyone at camp feel better. Connie had worked in the NICU for St. Joseph's Hospital in Paterson and as a substitute nurse in The Children's Institute and the West Milford school system. Now employed full time with the Academy 360 Upper School in Livingston, Connie has surely been no stranger to pediatric care and treatment. Connie is also in the midst of receiving her School Nurse Certification. We know we are ALL in good hands with Connie and her nursing team.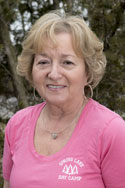 Linda Petro - Transportation Director
Linda Petro has been with SLDC since we opened our doors in 1989. With over 40 years of experience as manager of various bus companies including D&K Transportation and Murphy/Durham Bus, Linda has been an instrumental part in making each SLDC camper's ride to and from camp every day so enjoyable. Over the years many of our parents have spoken to Linda as she has always gone out of her way to make sure she could accommodate all campers and staff's transportation needs. Linda is in charge of routing all the SLDC buses prior to the first day of camp and Daily Transportation and Parent Transportation Communications during the summer. We understand that camp begins when the children are picked up in the morning and ends when the children all return safely home at the end of the day. Please note we only use air conditioned mini buses, professional drivers and each bus has at least one van counselor to supervise the bus. Parents will get the cell phone number of the van counselor and all buses are equipped with base station radios.