Hello SLDC Families!  Welcome to our new SLDC Blog Spot!  We hope that you will continue to check in with us on a regular basis so that you can see what's the latest and greatest at our camp!  We all know that Mitchell is always coming up with new and exciting activities and programs and the 2015 season has already been no different!
Before the first snow fell on the ground, we already saw two new Adventure Challenge components built — our Leap of Faith, which will definitely thrill our older campers, and our new Mini Zip Line over our stream which can be seen by the front entrance of camp!  They both look awesome!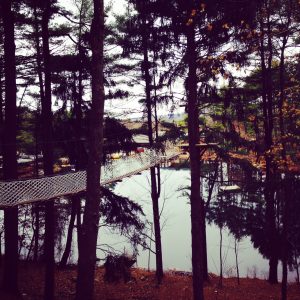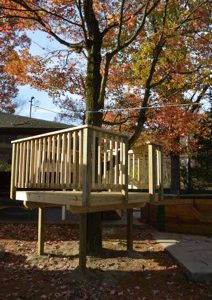 And for our basketball lovers, new MVP Goalsetter Basketball Systems have been put up on our large basketball court sports complex.  Our campers will love the adjustable hoops and clear backboards!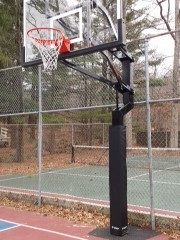 Is there more???  Of course!  Venture down to our lower sports fields and you will find our new SAQ (Sports-Agility-Quickness) Field, which sits above our Soccer field and Archery area!  What a great spot for Boys Camp and Girls Camp to become stronger, faster and feel good about themselves with a fantastic view of the camp!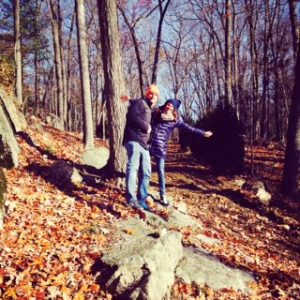 We've also been putting up new wooden activity area signs, which have been handmade by an incredibly talented craftsman we were fortunate enough to find!  Check out our new Art Shop Totem Pole!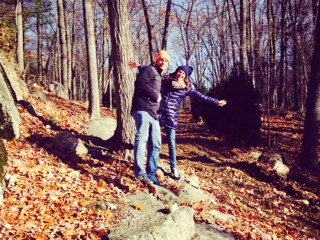 Our new 2014 Yearbook/Promotional DVD is ready to be mailed to our families. It is packed with amazing summer 2014 highlights!  All of us here in the office have watched it over and over, smiling, singing and dancing each time we play it! We hope our 2014 and 2015 enrolled families will have the chance to watch and enjoy it too!  It makes us feel like camp is right around the corner!
We just love staying in touch with all of you throughout the year, and we surely love YOU staying in touch with US!  We especially love all of the pictures of our SLDC kids that we receive from you!  So please continue to check in with us on our blog, as well as on Facebook, Instagram and Pinterest!   We promise to have more exciting news soon!
Warmest wishes to our SLDC families for a happy and healthy new year!
Mitchell and Michelle and your SLDC family